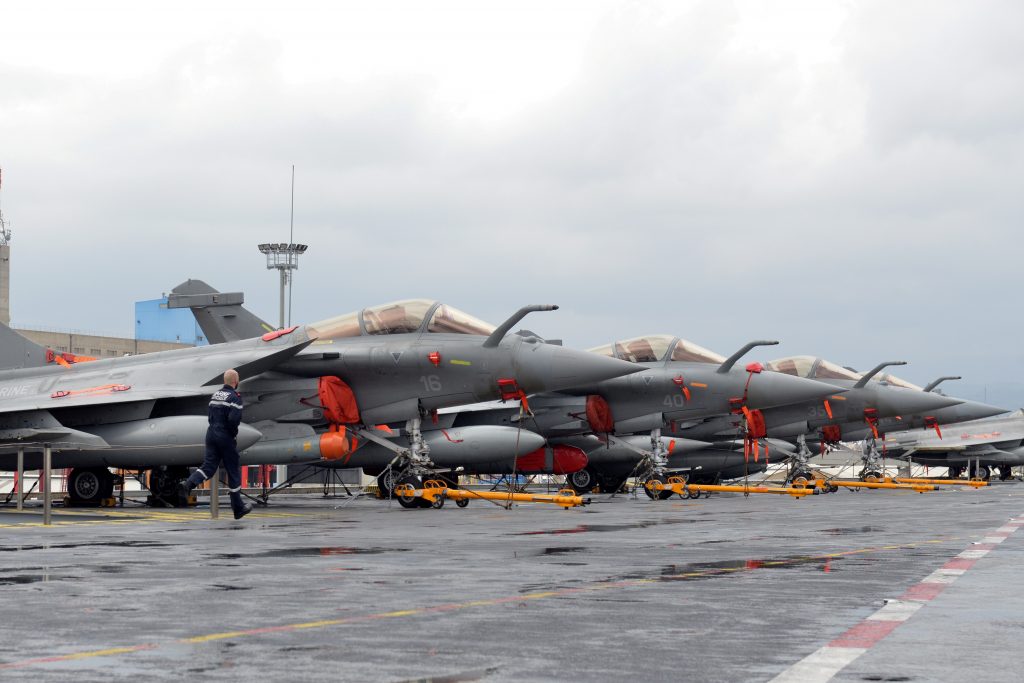 French Navy Rafale fighter jets are parked onboard the Charles de Gaulle aircraft carrier at the port of Limassol, Cyprus, on February 21, 2020. Photo by Stefanos Kouratzis/Reuters.
Criticism and finger-pointing have poured in from European leaders following the rushed withdrawal from Afghanistan that put an end to two decades of an American and NATO military presence there. But is Europe's frustration with the Biden administration justified?
This could have been a moment for Europe to shine. In the 1990s, the European Union's Common Foreign and Security Policy (CFSP) dramatically failed its first test in the Western Balkans. During the wars in Bosnia and Kosovo, the EU proved incapable of speaking with one voice and exerting political pressure on the parties to the conflict—forcing the United States and NATO to broker settlements. This prompted the EU to realize that diplomacy without military might is of no use and led to the development of the European Security and Defense Policy (ESDP), which was later replaced by the Common Security and Defense Policy (CSDP).
How to ensure Afghanistan isn't the graveyard of European defense – Atlantic Council