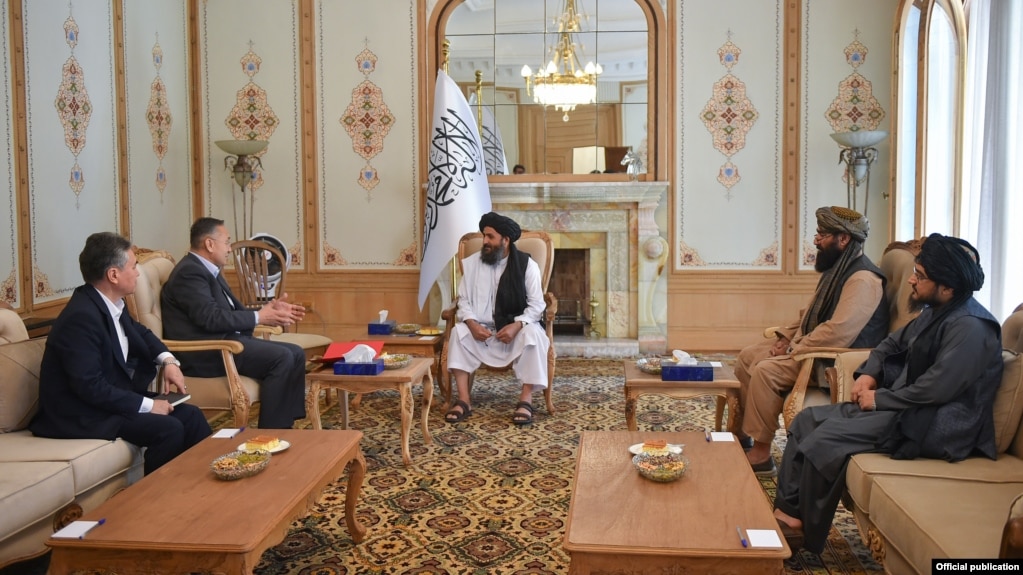 A Kyrgyz delegation met with the Taliban's acting Deputy Prime Minister Mullah Abdul Ghani Baradar on September 23.
It took Kazakhstan and Kyrgyzstan a little longer than their neighbors to articulate their stances on a Taliban-led government in Afghanistan.
Distance has its benefits, and since neither Kazakhstan nor Kyrgyzstan directly borders Afghanistan, the governments in Nur-Sultan and Bishkek could react more slowly to events than Afghanistan's immediate neighbors to the north: Tajikistan, Turkmenistan, and Uzbekistan.
Kazakhstan, Kyrgyzstan Open Channels With The Taliban (rferl.org)