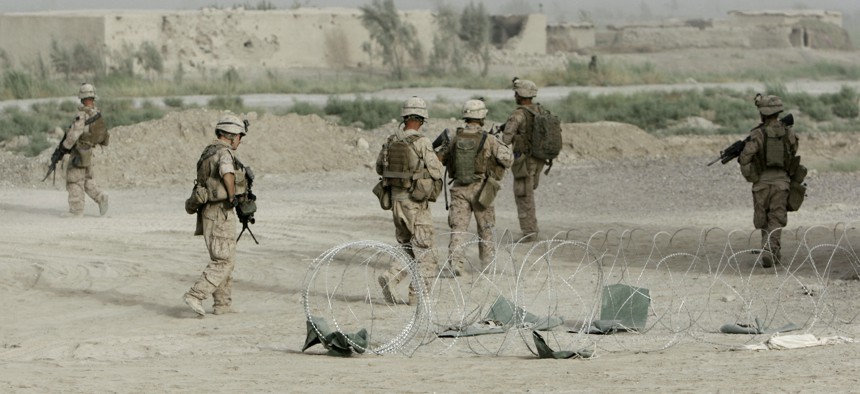 Marines from Bravo Company, Battalion Landing Team 1st Battalion, 6th Marine Regiment, 24th Marine Expeditionary Unit, patrol through a city in Helmand province, Afghanistan, in June 2008. U.S. MARINE CORPS / SGT. RANDALL CLINTON
One senator is introducing a bill that would establish a nonpartisan commission to study the war in Afghanistan to try to cut through the political drama that has surrounded lawmakers' consideration of the conflict this week.
Top generals testified before Congress this week about the withdrawal from Afghanistan after 20 years of war. Many Republicans sought to pin the blame for the chaotic withdrawal on President Joe Biden, while Democrats overwhelmingly defended the president and pointed fingers at the Doha Agreement negotiated by President Donald Trump. At times, the hearings devolved into lawmakers yelling over each other.
One Senator's Plan to Cut Through the Politics and Get Answers on Afghanistan – Defense One