Kaush Arha writes for Atlantic Council: The competition between autocracy and democracy is the defining challenge of the twenty-first century—one that will in part play out through control over the digital and physical infrastructure that increasingly binds the world together.
read the analysis: Rallying the world's democracies with 'trusted connectivity' – Atlantic Council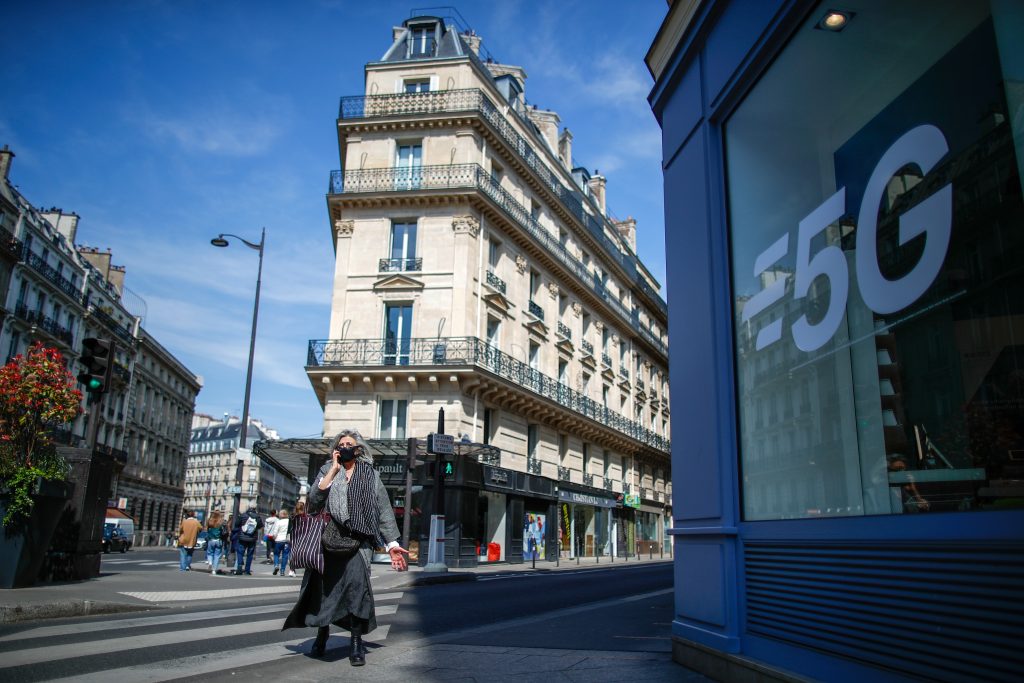 A woman, wearing a protective face mask, walks past a 5G data network sign at a mobile phone store in Paris, France, on April 22, 2021. Photo by Gonzalo Fuentes/Reuters.