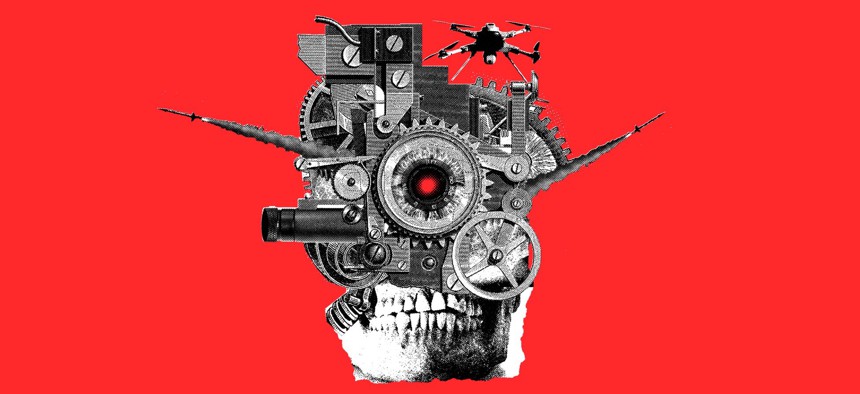 GETTY / ADAM MAIDA / THE ATLANTIC
On the 20th anniversary of 9/11, against the backdrop of the rushed U.S.-allied Afghanistan withdrawal, the grisly reality of armed combat and the challenge posed by asymmetric suicide terror attacks grow harder to ignore.
But weapons technology has changed substantially over the past two decades. And thinking ahead to the not-so-distant future, we must ask: What if these assailants were able to remove human suicide bombers or attackers from the equation altogether? As someone who has studied and worked in artificial intelligence for the better part of four decades, I worry about such a technology threat, born from artificial intelligence and robotics.