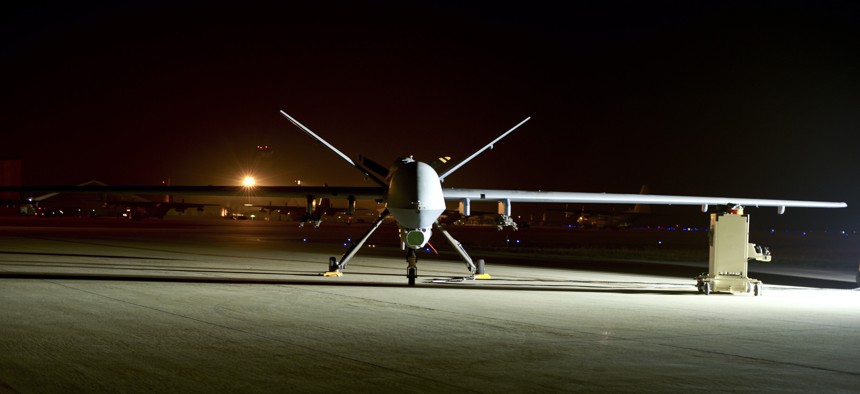 An MQ-9 Reaper sits on the flight line at Hurlburt Field Fla., April 24, 2014. U.S. AIR FORCE / STAFF SGT. JOHN BAINTER
"Over the horizon" strikes against terror groups in Afghanistan will be conducted under the war powers act Congress authorized just days after the Sept. 11 attacks in 2001, the Pentagon said Thursday.
The Biden administration has said such strikes will help the U.S. prevent terrorist attacks on American soil without the need for U.S. troops on the ground.
The Forever War is Over. Its 2001 Authorization Lives On. – Defense One